Join us on March 15th in San Francisco for a webinar networking & watch party! We will be watching the webinar produced by LMA International titled "Destination 2018: A More Profitable and Efficient Firm". Light breakfast snacks and drinks will be served; so, instead of watching the webinar at your desk, come learn from some great experts and enjoy networking with your fellow LMA peers!
Details
Date: Thursday, March 15th
Time: 10am — 11am
Location:
Allen Matkins
Russian Hill Conference Room
3 Embarcadero Center, 12th Floor
San Francisco, CA 94111
Cost:
LMA Members - FREE
Non-LMA Members - $10
Light breakfast snacks and beverages will be served
Speakers & Outline: CLICK HERE or scroll down below the registration area to learn more about the program
---
BEGIN REGISTRATION

No Valid Registration Types [details]

ALREADY REGISTERED

---
---
Destination 2018: A More Profitable and Efficient Firm
Sponsored by: Client Value SIG
Domain: Business of Law
BoK Competencies: Profitability and Pricing
Firm Sizes: Small, Medium, Large
Many times potential change agents within firms have great ideas that go undeveloped because they are too complex in scope to implement--but it doesn't have to be that way. In this session, attendees will learn how to achieve meaningful incremental change elements that make a difference, but don't require them to boil the ocean.
Specific areas outlined will include:
Pricing: proactively engaging partners to use AFAs successfully
Profitability: leveraging matter/client profitability to evaluate new client opportunities and turnaround existing clients/matters.
Technology: investigate operational and service delivery AI tools to define the landscape/ecosystem, documenting features and benefits to share with internal teams, lawyers and clients to help others conceptualize and navigate all the buzz
LPM: introducing legal project management practices to increase client/partner awareness to aid in improving matter performance
Client Value: initiate a conversation with a client on the impact the firm has delivered and what information would help them better monitor and evaluate firm performance
Learning Outcomes:
Define simple projects that can be executed without substantial resources.
Identify tactics to help achieve success in implementing these projects.
Learn best practices from industry thought leaders who have accomplished change in their firms.
Speakers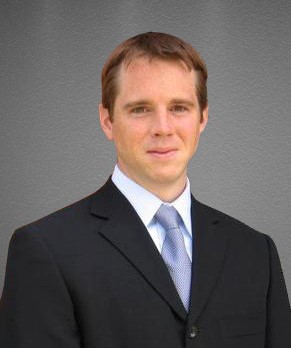 Bart Gabler
Director of Pricing and Legal Project Management, K&L Gates
Bart Gabler is the Director of Pricing and Legal Project Management for K&L Gates. In this role, Bart has global responsibilities to oversee the development of creative fee arrangements to meet client business objectives and develop tools to enable effective matter management and process improvement. He manages a team of professionals that drive analytical, matter management, and process improvement enhancements across the firm. Bart is a management team member that works collaboratively with cross functional teams that includes K&L Gates lawyers on developing, negotiating and implementing strategic pricing arrangements and client budgets. He also works directly with client service teams on pricing related issues, including helping to identify client business objectives, cost pressures, and pricing preferences to ensure seamless client service. In addition, Bart is responsible for developing, implementing and coordinating the firmwide matter management platform, ensuring appropriate training of lawyers and professional staff to use these tools, and implementing best practices in matter management. He coordinates across K&L Gates' global platform of offices and practices to implement processes and tools to assist in matter planning and monitoring to help ensure effective and efficient client service.
With over 15 years of professional experience, Bart previously was a consultant with McKinsey & Company, where he served in both a client service and practice management capacity. His experience cuts across strategic planning and growth strategies to organizational transformation and effectiveness. He was also involved in the assessment of business requirements and staffing needs for project planning. Prior to McKinsey & Company, Bart was a strategy consultant with PricewaterhouseCoopers, where he conducted competitor analyses, evaluated operational strategies, and assessed current state business capabilities.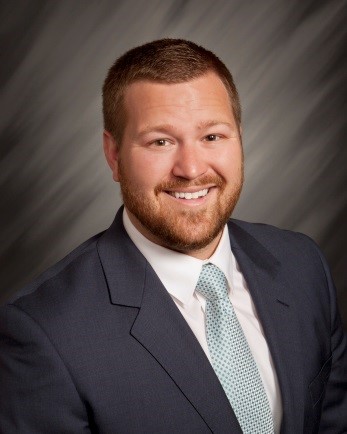 Jared Applegate
Director of Pricing, Barnes & Thornburg
Jared Applegate is Director of Pricing for Barnes & Thornburg and is responsible for managing the law firm's portfolio of alternative fees, creating innovative and practical pricing solutions and improving firm economics. His role includes guiding, advising and educating attorneys and clients on the pricing of the firm's legal services and developing and supporting training programs on legal project management and matter management, templates to assess profitability, and other related tools.
Mr. Applegate serves as co-creator of the firm's award winning BT ValueWorks program, a suite of pricing, process and technology solutions that bring greater value, efficiency and predictability to the delivery of legal services. He continually provides market insight, competitive intelligence and innovative thinking to attorneys and clients on pricing strategies and related matter management solutions.
Jared is deeply involved in professional and service organizations serving as Treasurer on the Board of Directors for the Joseph Maley Foundation.
Prior to joining Barnes & Thornburg, Jared held various officer positions in the financial services sector.
For questions or concerns about your event registration, please contact lmawest@legalmarketing.org